toby's penn cove mussels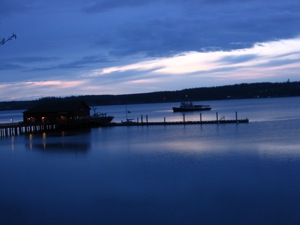 This is the view from the sidewalk next to Toby's Tavern in Coupeville, WA on Whidbey Island.
I stopped there with my brother and his sweetie-pie for beer and mussels of very high quality, in a snug divey setting with a great view and barely-marginal service. Eh, whatever. Mussels yummy. Beer good. Ogg like mussels and beer.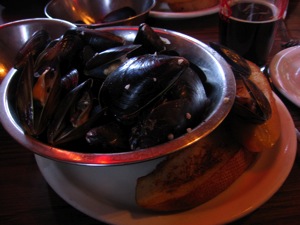 Ogg not take very good low-light pictures. Internet forgive Ogg?
Posted by foodnerd at April 29, 2008 08:05 PM