mushroom, MUSHROOM
holy crap. my brother went chanterelle picking yesterday, and this has arrived on my doorstep via Fedex.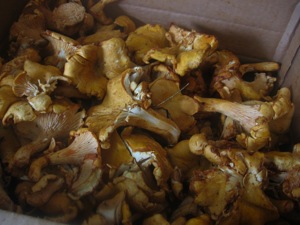 he says it is my birthday present, and i think it's one hell of a present. let's take another look: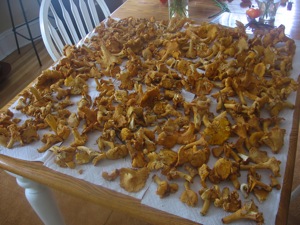 he claims that when they are this fresh, they give off enough liquid to reduce separately into a gravy with a light roux. he did say that the batch he made last night were drier than usual, so i guess we'll see how these turn out. i think i am going to just saute them, make however much gravy I can with their juices, and put them over toast.
damn. it's weird seeing so many of them all in one place. weird but GOOD.

Posted by foodnerd at October 1, 2008 02:25 PM