garfield park conservatory & plant market
After my Borinquen breakfast, I went down to Garfield Park to check out what I thought was a farmer's market. Turns out it is a plant/garden market, so I bought some herbs and heirloom tomatoes and a tomatillo, and a pretty green pot for my cycad. And while I was there, I went to the Conservatory as well to look at all the pretty things. I ended up taking a bunch of photographs, many of which turned out poorly, but here are a few of my favorites: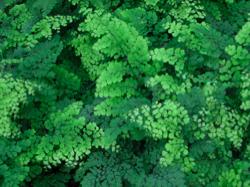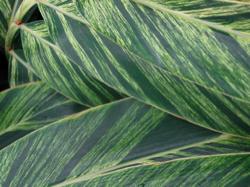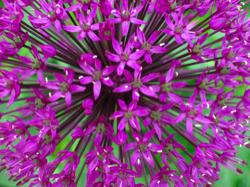 And though the Sweet Room was empty for renovations, there were still a few food plants in the collection.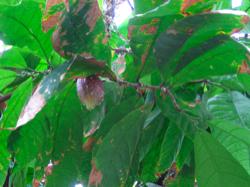 a cocoa tree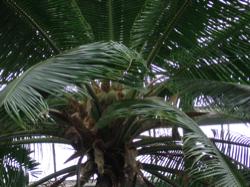 a coconut palm (i think)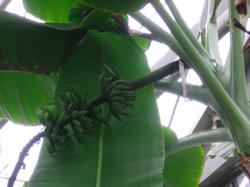 a banana tree
and one very sad, very unphotogenic Kona coffee tree.
And because I am a dork and have an ongoing photo series of my feet in various settings, I leave you with this: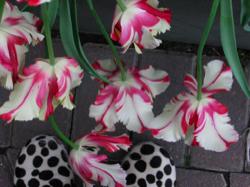 Posted by foodnerd at May 14, 2006 07:09 PM