a perfect plate
Feast your eyes on this: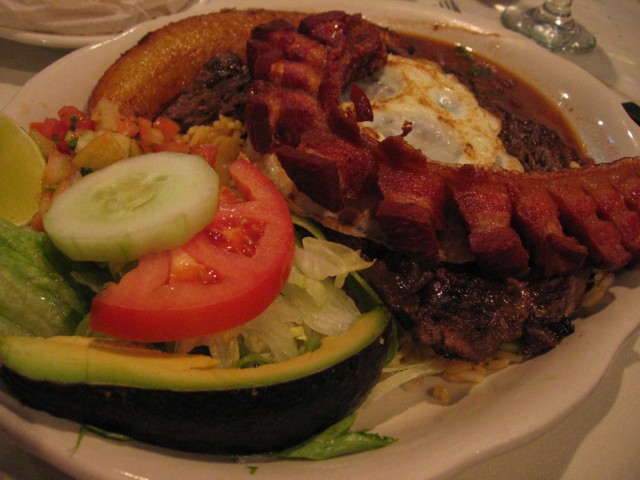 Have you ever seen something so completely appealing? A plate of rice, with beans and salad, topped with steak, capped by a fried egg, and garnished with fried plantain and a glorious curve of crisply fried pork belly.
Tallasiandude ate this at a new mexican/guatemalan place in downtown Waltham called Guanachapi (273 Moody St.) and said it totally kicked ass. His Latina-American dining companion said the food was just like her mom makes. I just think the photo is food porn at its finest.
And I am comforted to know that I will not have to totally give up my addiction to high-quality family-style Mexican food when I finally leave Chicago. *whew*
Posted by foodnerd at August 17, 2006 02:45 PM